Post Date
September
,
08
2022
Did you know that DreemTeam offers custom phone cases? You can print the disposable phone case yourself.
This blog post explains why you should consider a custom case for your phone and explains how to design your custom case. It also covers details about the case itself and how it will be printed.
Popular smartphone accessories
Phone cases are a must-have for most smartphone users today. In fact, according to a 2017 Statista survey, 79% of smartphone owners are using a phone case. With each new phone model release, the demand for Phone cases also increases.
A similar survey by NPD found that there are 5 main groups of people who buy Phone cases:
Durable protection - these people are looking for a sturdy, high-quality case to protect their phone
Fashion and style - these people value the beauty of the case the most
Practical and stylish - this group also cares about the aesthetics of the case, but they are more sensitive to cost
Basic Protection - This group is the least selective; they want a practical case to protect their phone, but they're not particularly picky
Tech Enthusiasts - these people are savvy and passionate about all things tech.
The motivations for buying a case vary widely - some emphasize utility and protection, while others are more interested in cases that represent their style, personality and interests.
The DreemTeam store delves into the design of mobile Phone cases, positioning the phone case as not only a practical technology accessory, but also a fashion statement.
With DreemTeam, you can make Phone cases with your own original designs. Below we discuss the different cases provided and the printing process, as well as some tips for creating graphics.
DreemTeam' PHONE CASE SPECIFICATIONS
As of now, DreemTeam has cases designed for all iPhone models, sold in the US:
iPhone 13 Pro Max
iPhone 13 Pro
iPhone 13
iPhone 13 Mini
iPhone 12 Pro Max
iPhone 12 Pro
iPhone 12
iPhone 12 Mini
iPhone 11 Pro Max
iPhone 11 Pro
iPhone 11
iPhone X
iPhone XS
iPhone XS Max
iPhone XR
iPhone 7
iPhone 8
iPhone SE2 (2020)
iPhone SE3 (2022)
iPhone 7 Plus
iPhone 8 Plus
In addition to iPhone clear cases, we also offer silicone iphone cases that provide shock protection and are made from natural ingredients.
Whether more models are added will depend on the popularity of the phone and customer demand.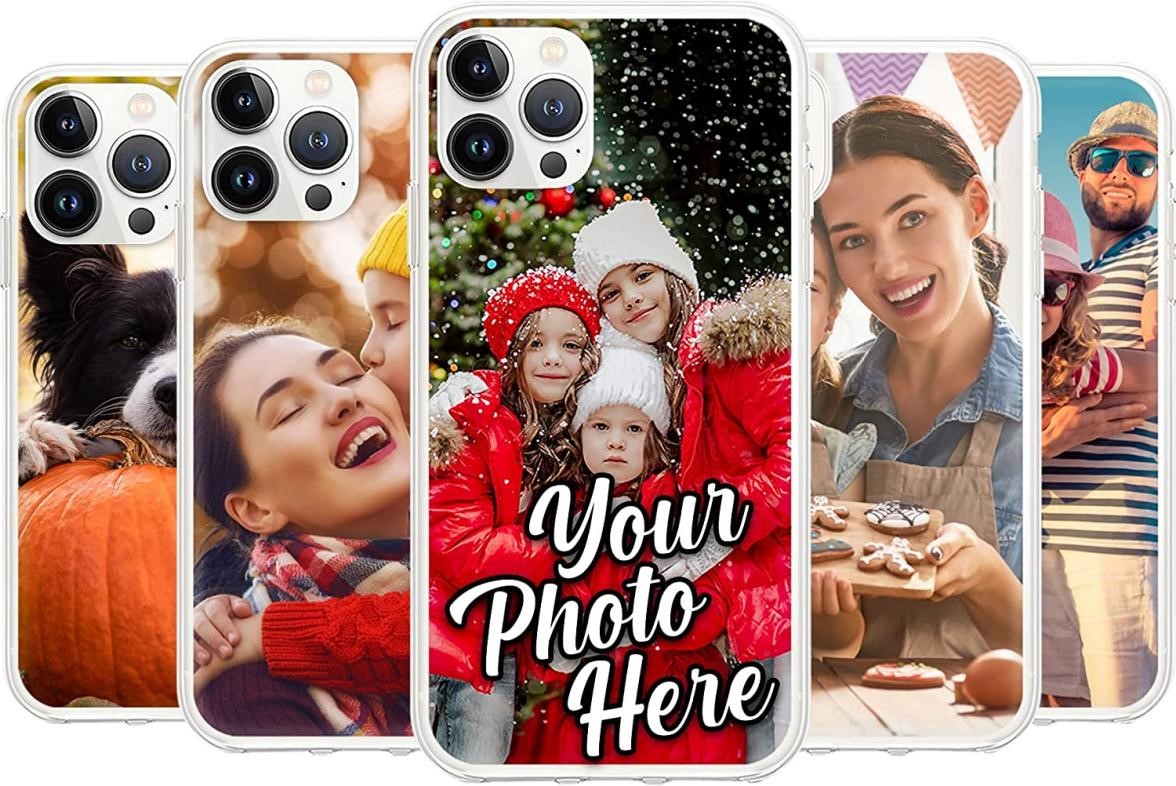 DreemTeam's TPU custom phone cases are lightweight and made from a blend of thermoplastic polyurethane (TPU) and polycarbonate (PC) plastics.
They're unibody, with a sturdy plastic construction, with holes and buttons that line up with the phone's functionality.
Which design do you think looks good?
DreemTeam's silicone custom mobile phone case, silicone material is environmentally friendly and healthy, soft and skin-friendly, non-polluting, non-toxic and tasteless, good elasticity, not easy to deform after processing, anti-drop A+, good hand feeling
Which design do you think looks good?
DreemTeam's glass custom phone case, the glass case has a glass back. The side is the injection-molded soft rubber of TUP. Its elasticity and the glass on the back balance the impact force as the unloading point. What happens when the phone falls to the ground, the glass of the phone case is broken, but your phone greatly reduces the chance of a broken screen, and the drop resistance and durability are very good!
Which design do you think looks good?
DreemTeam's Laser custom phone case from VENUACSE. The outside is a TPU phone case, and a piece of laser paper is added inside the TPU phone case, which can refract different colors. If you get a laser phone case, then you have 2 phone cases, a laser phone case and a TPU phone case!
Which design do you think looks good?
Design your own custom phone cases
How are the CASES printed?
The first step in every phone case order is to approve the graphics - if the graphics meet our guidelines, the order is sent for printing.
Before printing, a trained operator ensures that the printer is free of any lint or dust. Then use UV printing technology to print a white base coat and a colored top coat at the same time. Once the boxes are complete, they will be packed in plastic foam-filled mail and shipped out.
UV printing essentially dries the ink through a photochemical reaction. High-intensity UV light is used to cure inks, turning them from liquid to solid. UV printing is commonly used to print on materials such as plastic, wood, and metal.
Use transparent color
Contrary to some of DreemTeam's other products, if you don't want to customize the whole picture, but only part of the characters, then there are some extra considerations to keep in mind. You need to set the background of the image to transparent so that we can print the translucent color on the phone case.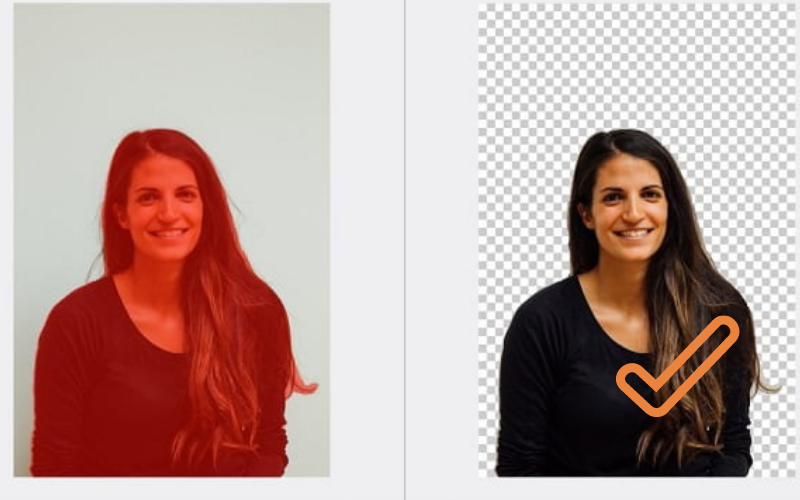 If you are not sure - contact us to confirm the sample picture
As always, we recommend ordering samples to make sure the case comes out the way you envision it. Before making the product successfully, you always want to see the product sample picture, please contact us, we will give you some good suggestions based on our experience.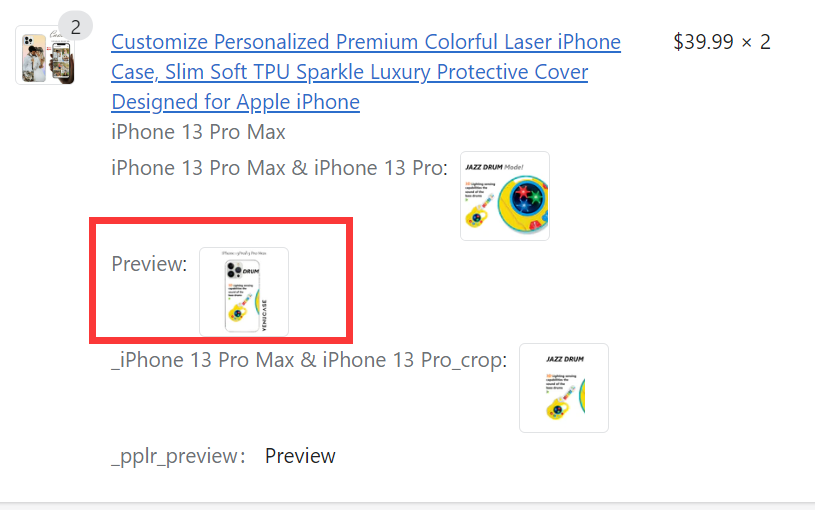 Transparent background and sides
The graphics will not wrap around the entire case, so the sides will be transparent. This is great because it gives you the best of both worlds - you can show off your great design, but you also can't completely obscure the phone's design.
If you want to create a graphic with clear parts of the case, keep in mind the phone logo, colors and text placement. You will be able to see it, so it may affect the look of your design.
Design your own custom phone cases
Follow the print file guidelines
Be sure to follow the guidelines when creating print files. Printed files that do not meet our guidelines may not work as you expect. These are the phone case guides we have to follow:
1. Submit a PNG or JPEG file with a minimum width of 400 pixels and a minimum height of 800 pixels
We recommend that you submit your files in PNG or JPEG format. To ensure the design has a transparent background, please submit your design in PNG format. Remember, your artwork should have a minimum width of 400px and a minimum height of 800px.
2. Pay attention to the safe print area
Keep all important graphic elements or text in a safe print area. This means that the most important elements in the drawing should be within the dashed line of a given template; anything outside the safe zone may be cut off.
3. Remember the location of the camera and signs
Keep the location of the housing camera hole in mind in your design. If you're designing a case that's transparent or has no background color, consider where your phone's logo or text will appear.
4. We recommend you to check the product sample drawing.
To give you a better understanding of what you are buying, after uploading an image or text, your design will be placed on the selected product in the ordering area, and the resulting image, your example image, will be downloaded.
Tips for using the DreemTeam Design Maker:
If you're not sure how to start designing your phone case, check out our cases.
Here's a step-by-step example of a phone case design we made.
1. Select the model
Click on the background fill and find a color that matches the vibe you want.

2. Explore different designs
You can upload your photo. You can zoom, delete and change pictures. We chose this editable quick design.
In the settings, keep in mind the location of the camera and logo.
Keep the location of the housing camera hole in mind in your design. If you're designing a case that's transparent or has no background color, consider where your phone's logo or text will appear.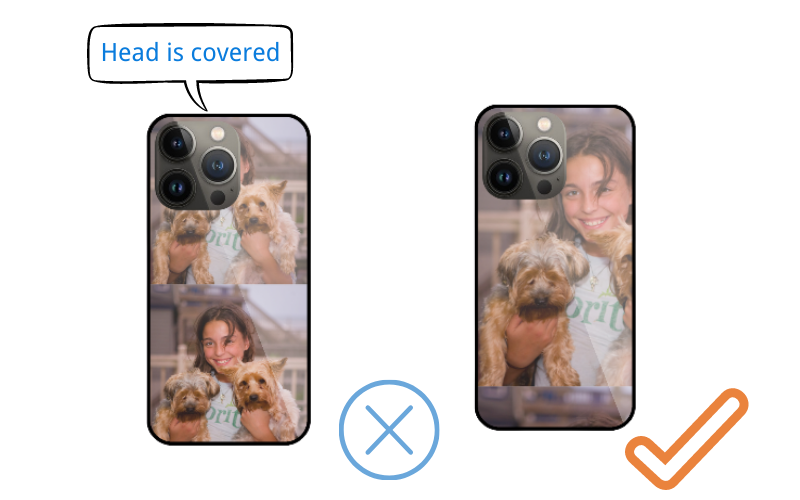 3. Play with the text tool
HOW TO ADD TEXT USING DreemTeam CUSTOMIZED CASE
You can use fonts from DreemTeam products, add text, you can scale, delete text, and change colors and text content for all quick designs.
Design your own custom phone cases
Time to design your own Phone cases
Phone cases are a popular accessory, and most smartphone users want an accessory for protection, style, or both. With DreemTeam, you can provide Phone cases with custom designs, or create disposable Phone cases for yourself. And don't forget to use our guides and tips when creating your designs, and order samples to test that your case turns out the way you want.
Leave a comment